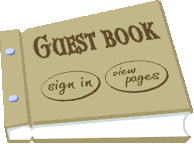 Welcome to Mistress Penelope's and Madam FiFi's World of Adult Enforced Feminisation Transformations and Crossdressing Service. Let me fulfill your Fantasy of being forced into a Lifestyle Mincing Sissy Maid, Enter into the Wonderful World of Frilly Prissy Sissy Dolls.

From our vast experience in the Adult World of Transformation and Crossdressing Service we understand that to fulfill your Fantasy some of you have to be Forced into your Feminine side whilst others of you will fully embrace Femininity.

My 24/7 Lifestyle Maid Madam FiFi is like yourself and fully appreciates your feelings and emotions as she has been in the Lifestyle for many years so you need not feel nervous or embarrassed when you call to speak to myself Mistress Lady Penelope. As for myself I do Adore Crossdressing  and Transformation of a  Man into an Elegant Female. I like to see a man Crossdressed this is what I do enjoy myself this is why I have dedicated myself into this way of life this is my fantasy and I am very proud of what I have done and Achieved. Unfortunately I am unable to do this every single day, you will need to Telephone  me on 07970183024 for an Appointment in Advance to see me. If you are unable to travel  to Kentor you live abroad. I am able to offer Sissy Maid Training and Prissy Sissy Doll Training via  Skype. Your Training with me, the Mistress, for one hour of Training Telephone for details.

ADULT SISSY FRENCH MAID TRAINING

Upon arrival you will be met at the door by Madam FiFi, Mistress Lady Penelope's Senior Maid, who will show you into the lounge where the Mistress awaits your presence.

After a short interview to assess your potential you will be taken to the Dressing Room where Mistress Lady Penelope will apply your make up then she will Supervise the process of turning you into a Pretty Adult Sissy Maid. You will be Tightly Laced into a Victorian Steel Boned Corset to reduce your Waist between 4 to 6 inches, Bra and Breastforms next to give you the Feminine Shape that you so Crave. You will then be given black Seamed Stockings to carefully put on under the Watchful Eye of Mistress Lady Penelope, the Seams must be Straight and each Unsuccessful Attempt or Laddering of the Stockings will result in the Awarding of Demerits and one Demerit Equals One Stroke of the Riding Crop. After successfully putting on the Stockings the Dressing will be completed with the Donning of Frilly Lacey Sissy Maids Rhumba Panties, Bouffant Petticoat and the Sissy Adult Uniform of the Mistress's Choice. Finally the Sissy Maids  Uniform will be completed with the addition of the Wig, Sissy Maids Cap, High Heeled Sissy Mary Jane Shoes and Satin Gloves.

You will be Taught the basics of being an Adult Sissy Maid to a Mistress, how to present yourself, how to Curtsey, how to walk properly, Mincing and how to Address your Mistress Lady Penelope. Any failure to Achieve any Aspect of the Adult Sissy Maid Training will earn Demerits which will mean Punishment by Mistress Lady Penelope when and where Mistress Lady Penelope seems fit. Once Mistress Lady Penelope is Satisfied with your efforts you will be given a Domestic Duty to perform in her very large Victorian house under Mistress Lady Penelope's Strict Supervision. If Mistress Lady Penelope  decides  that you are not doing your very best or you are Lazy you will be Collared and put on a Metal Leash Marched in to the Underground Dungeon and put into Fetters Bondage Restraint Chair  or thrown into the Metal Cage until the Mistress decides to set you free to carry on with your domestic duties, so that Mistress Lady Penelope has even more Total Control over you and if Mistress Lady Penlope  feels it necessary  she will put you into Bondage Restraints to make your task even Harder! or the Remote controlled CBT device to control you, so be warned Wimps.

Do expect to receive your Punishment at any time no matter what you are doing or where you may be, as the Mistress likes to Sneak  up behind you,  Mistress Lady Penelope always has Total Control and any balance of Demerits will be Dealt with at the End of the Session.

As Mistress Lady Penelope has Total Control at all times any failure to Submit to the Mistress' Instructions will result in the Immediate Termination of the Session.

This is a Strict Sissy Maid Training Program to prepare you for Serving a Real Mistress.

ADULT PRISSY SISSY DOLL TRAINING

When you arrive you will be greeted by Madam FiFi, Mistress Lady Penelope's Senior  Maid, who will escort you into the lounge where Mistress Lady Penelope awaits.

After a short Interview in which Mistress Lady Penelope will discover your True Desire to be a Mincing Adult Prissy Sissy Doll you will be taken to the Dressing Room to begin your Sissy Transformation. Mistress Lady Penelope  will apply your make up which is essential to achieve the real Mincing Prissy Sissy Doll  look. Once the make up has been applied Mistress Lady Penelope will then Supervise your Total  Sissy Transformation.

You will be Dressed with a white or pink Sissy Adult Suspender Belt over which you will put on a Sissy Frilly lacey pair of Sissy Rhumba Panties, on your legs you will carefully put on white Sissy glossy Stockings to just above your Knees and attach them to the Sissy Suspenders . You will be Engulfed by a Sissy Bouffant Petticoat to make the Skirt of the Adult Sissy Dress Chosen by Mistress Lady Penelope to stand right out. The Adult Sissy Dress may be in Satin, Taffeta, Organza or Cotton depending upon the look that Mistress Lady Penelope wishes to achieve. On your feet you will wear Sissy Mary Jane Shoes and to finish the look a lovely little Sissy Doll Curly Wig,  Sissy Tiara, Sissy Satin Gloves and Sissy Handbag.

Once fully Transformed into an Adult Mincing Prissy Sissy Doll you will be Taught how to behave like a true Adult Mincing Prissy Sissy Doll. The lessons will include how to Speak with a Sissy Lisp, Mistress Lady Penelope has a new device to make you speak with a lisp if you cannot do it naturally how to do Proper Sissy Curtsies, how to Mince and Sing and Dance like a Real Adult Prissy Sissy Doll should and if you Perform these lessons well you will be Rewarded. However, if you Fail to do these tasks to the best of your Ability do expect to be Humiliated and Punished by Mistress Lady Penelope and you will be awarded Points and Points mean Punishment. The Punishments Vary from Standing in the Corner with your Nose to the Naughty Wall, Hands on Head, Sitting on your Hands on the Sissy Stool to being put in Restraints to Curb any Undesirable Behaviour to the Ultimate Punishment of strokes from Mistress Lady Penelope's Riding Crop and put into Sissy lockable Restraints or you will be thrown into the Underground Dungeon or the Sensory Deprivation Chamber.

ADULT ENFORCED FEMINISATION AND DRESSING SERVICE

Lady Penelope and Madam FiFi are pleased to be able to offer all you lovers of Feminine Finery a haven to explore your Feminine side be it willingly or needing to be Forced to do it.

The Range of Adult Clothing is Extensive as we Cater for all Sizes and all Feminine Desires from Lingerie, Sexy Secretary, Elegant Lady, Belle of the Ball, Sissy French Maid, Prissy Sissy Doll and the Ultimate for all TV's and Cross Dressers the Blushing Bride.

We are also Experienced in all Forms of Adult Corsetry from the Victorian Steel Boned Tight Lacing Corsets, Discipline Corsets and to the more Traditional Corsetry by Twilfit, Triumph, Berlei and Rago. Also available for the Slimmer Clients are a range of Victorian Costumes both with Bustles and Crinoline Petticoat.

We look forward to providing you with an opportunity to Explore your Femininity.

your html snippet
MISTRESS LADY PENELOPE'S WEBSITE

IS A FREE WEBSITE FOR YOU TO VIEW

ADULT CORPORAL PUNISHMENT

Let me introduce myself my name is Mistress Lady Penelope I conduct myself professionally and to a very high standard of etiquette and I expect all who approach

me to do so respectfully. At the same time, I am down  to earth and good humoured,

but Stern. A heavy hand, and know how to get to that Point where you feel you have been

properly dealt with and released from your inner turmoil, Guilt and Shame do remember

the most powerful Organ you have is your Mind. I am able to release that what you Crave for.

It is almost time for you to be spanked. You are standing outside my door. You are a very Naughty Boy who accepts that he will take his Punishment in good grace and Submit to

whatever comes along. I am  the voice and hand of Authority.

I do not spare the Rod so you have all been Warned!!!. I am very well known on the Circuit, for my Disciplinarian ways and have been Administering skilled Corporal Punishment in a Domestic room. I simply adore very Naughty Wayward Errant Boys and Girls, who need firm Correction and Discipline instilled in their lives by a Strict Stern Mistress. I do believe in harder the better, I will not Tolerate Disobedience or Misemeanours in any shape or form whatsover otherwise you will be Severely dealt with.

No Wimps will be Tolerated.

Personally I adore Inflicting Corporal Punishment from the Mild to the very Sadistic and any degree in between not forgetting Judicial Punishment. I do love the swish of the cane in the air, once it has been Administered on your waiting  bottom or the School Ruler on your upturned hands, back of legs and feet. It has often been noticed and said that when I administer Corporal Punishment I always have a glint in my eyes, I can be Lenient with first Offenders or more Severe with Repeat Offenders so you have been warned haven't you Wimps!!! I do offer role play and help to re-create memories for Naughty Boys caught in the act going through Aunties underwear draw again? you know you are going to get it you Naughty Disobendient Boy how Humiliating for you to Suffer such Punishment.

All Boys and Girls will present themselves in a clean and tidy manner otherwise Points will be Awarded and Points always mean Punishment. Now for the interesting part which I am sure will drive the message home to you all my Devotees !!!, for my Wayward Naughty Errant Boys and Girls I have a very large range of Kubo Canes including the Heavy Dragon Canes, Riding Crops, Leather Paddles, Leather Straps, Scottish Tawses, Birch, slipper,and a very large Hard Wooden Brush to Chastise and Scold you with. For the Naughtiest Boys and Girls who require Restraint you will be forced onto my Whipping Bench, just waiting for you to be bent over and Strapped into it to Prevent Wriggling or any form of movement to try to avoid your Deserved Punishment. Or you will be bent over and made to grip those Ankles won't you, how Humiliating for you all or shall I say how kind of  Mistress Lady Penelope!!!.

Drop me an Email and tell me what Punishment you'd like for me to make Real for you as I am such an Expert.

IF YOU WISH TO ASK THE MISTRESS A QUESTION PLEASE EMAIL HER ON ladypenelope666@fsmail.net  or use the link below. THANK YOU.

ADULT DOMINATION AND SLAVE TRAINING

Mistress Lady Penelope specialises in Strict Domination and Slave Training. All puppies and Wimps will be totally Servile and obedient. Get on your knees and Grovel at the feet of your Mistress. You will be totally humiliated and I will make your life a misery.

I order you to Submit and Grovel to me you Worthless Wimps.

Domination and Slave Training are practiced in Mistress Lady Penelope's  Underground Dungeon and Sensory Deprivation Chamber. You will now Submit yourself to  Mistress Lady Penelope for an Appointment if you Dare to meet me Wimps!!!.

WELCOME TO THE HOUSE

OF

MISTRESS LADY PENELOPE

WE ARE LOCATED IN MEDWAY IN KENT OFF THE A2 EXIT A249 OR THE M20 EXIT 6 OPEN FROM MONDAY TO SATURDAY FROM 10 AM TO 6 PM. YOU ARE ABLE TO PARK OUTSIDE OF THE HOUSE PLENTY OF PARKING FOR YOU. THIS IS STRICTLY BY APPOINTMENT ONLY PLEASE TELEPHONE THE MISTRESS ON 07970183024 OR EMAIL ladypenelope666@fsmail.net OR USE THE LINK ABOVE.

DOMINATION AND TOTAL HUMILIATION

MINCING PRISSY MAID TRAINING

ENFORCED CROSSDRESSING SERVICE

MINCING PRISSY SISSY DOLL TRAINING

THE MISTRESS AWAITS YOUR VISIT IF YOU DARE TO BE REPRIMANDED!!!

ALL ADULT SISSY DRESSES AND ADULT SISSY MAIDS UNIFORMS  SEEN ON THIS WEBSITE CAN BE CUSTOM MADE TO YOUR REQUIREMENTS. WE CAN ALSO CUSTOM MAKE ANY ADULT SISSY DRESSES OR SISSY MAIDS UNIFORM NOT SHOWN  FROM ANY PICTURE OR SKETCH YOU MAY HAVE.