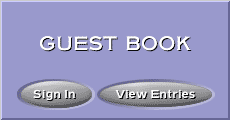 your html snippet

Did you really think that you were going to get away with your bad behaviour again? Imagine the Stomach-Churning Daunting Feeling as you wait silently and patiently at my foreboding  large Victorian black door as you reach for the large brass knocker, oh what such Anticipation and Trepidation just waiting for my Command for you to Enter. Imagine the most Intimidating sight of the Cane as you very slowly Enter my hallway standing to attention and Dare not to move until told to do so, otherwise the Swish of the Cane in the air, your heart beating like a drum do expect to Suffer the full Consequences my Wayward Naughty boy.

MINCING PRISSY SISSY DOLL TRAINING

CROSSDRESSING SERVICE FOR TVS

TRADITIONAL AND VICTORIAN CORSETRY

STRICT MINCING SISSY MAID TRAINING

I am Mistress Lady Penelope but clients of my cross dressing service may call me Miss Penelope.

I provide a reputable cross dressing service which offers a safe haven to explore your feminine side with discretion always assured.

I am Mistress Lady Penelope an exceptionally exquisite, elegant and sophisticated Dominatrix. I am the elite Mistress of domination and feminisation. I find myself naturally dominant with a flair and passion for dominating, degrading and feminising men by many ways and means.

Am I evil, yes. Do I care, no. Do they like it, absolutely yes. They adore my evil mind.

For more details, click on the picture below.

As you are fully aware, I am Mistress Lady Penelope. I possess two 24/7 lifestyle maids dedicated to me. In their minds, their first priority is to Serve me and please me, their own needs are secondary and their desires are of no significance whatever. I freely admit that I have selfishly redirected their pent up energy into a desire to make me happy. They seem unable to comprehend how I am using their frustration to enslave them. Their simple male brains cannot see how easy it is for a me to use them to my advantage. Am I evil, yes. Do I care, no. Do they like it, absolutely yes. They adore my evil mind.

For more details, click on the picture below.

SISSY FRENCH MAID TRAINING

PRISSY SISSY DOLL TRAINING

I am the leading UK Specialist in my transformations into little Prissy Sissy Mincing Pansies. Would you like to be my sweet little adorable Mincing dolly, wearing lots of cute extra large satin bows with jingle bells on, lashings of frills and lace, the prettiest of party dresses imaginable with the frilliest 100 yard bouffant petticoat underneath, and frilliest little panties with rows and rows of lace with jingle bells attached?

I have an extensive range of  Victorian style Steel Boned Corsets from the short waist cincher, short underbust, long underbust and overbust designs and to add spice Discipline Corsets and Corset Dresses. 

For those who love the Traditional Corsetry of the 1950's and 1960's I have a very large selection of open bottom girdles, panty girdles, corselets, long leg panty girdles by Twilfit, Berlei, Triumph, Rago  and Miss Mary of Sweden. 

Click on the picture below for more details.

Welcome to Mistress Lady Penelope's Victorian Cross Dressing Service  for clients of UK size 14 to  UK size 16 and possibly  UK size 18 depending on your build as these costumes vary slightly in measurements. You will have the pleasure to experience the full enjoyment of wearing complete Victorian under garments from the ankle length bloomers, tight laced steel boned Victorian under  bust corset, bustle or  hooped crinoline petticoat over which will be the appropriate style of satin or taffeta petticoat. The dress will be complimented with satin gloves, bonnet and appropriate footwear. The ultimate Victorian Cross Dressing Service Experience.

Should you wish to have a photographic or video record of your visit  you are welcome to bring your own camera or video camera. 

Click on the picture below for more details.

For more details, click on the picture below.

WELCOME TO THE HOUSE

OF

MISTRESS LADY PENELOPE

For more details, click on the picture below.

I have heavily invested in buying Bespoke Sissy dresses and all the accessories which a Prissy Sissy would dream of. I have hundreds of Sissy dresses  not just a few so you will be absolutely spoiled for choice.

All of my extensive range of clothes are designer labels. We have normal day wear, evening wear, secretarial, lingerie and bridal wear. We like to use Fiore stockings and tights.

A cross dressing session with me starts like visiting a ladies shop with departments for everything you might desire.

Click on the picture below for more details.

Ladies dress size 12 to size 34 and shoes sizes from size 4 up to size 15. We have designer shoes, from flats through to five inch heels in many styles and materials.

I am  known as a Strict Disciplinarian who offers pure Traditional Correction and Discipline I am an Expert and Extremely Accurate Caner and Uniform Role Play Aficionado

DOMINATION & TOTAL HUMILIATION

I would like to point out that I don't do appointments on a daily basis. I have always been fascinated and intrigued by this scene. 

I only offer appointments when I actually have free time to offer my services.

If you require an appointment with me, you will need to contact me well in advance on my mobile

phone 07970183024. 

When you do contact me you will need to give me a definite date and time to enable me to check my own personal diary for you.

If you do need an appointment urgently, do give me a call first thing in the morning to see if I am available to see you.

WE ARE LOCATED IN MEDWAY IN KENT OFF THE M2 EXIT 1 OR 4, OR THE M20 EXIT 6 OPEN FROM TUESDAY TO SATURDAY FROM 10 AM TO 6 PM. YOU ARE ABLE TO PARK OUTSIDE OF THE HOUSE PLENTY OF PARKING FOR YOU. THIS IS STRICTLY BY APPOINTMENT ONLY , PLEASE TELEPHONE THE MISTRESS ON 07970 183024 OR EMAIL mistressladypenelope@btinternet.com OR USE THE LINK ABOVE.


Double click here to add text.

Mistress Lady Penelope is introducing a new telephone service for those who are a long distance from Kent or overseas who are unable to visit the Mistress. This will not be a free service. Please do not confuse this with a sexual chat line. If you are interested in talking to the Mistress you would need to get in contact with the Mistress to arrange a personal call. Please be advised that Mistress does not do this on a daily basis.

Double click here to add text.